Welcome to the Sylphe Wiki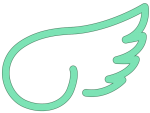 You will be able to find technical information about the underlying infrastructure of the Sylphe Project as well as support for some of its services.
The Sylphe Wiki is an ever-growing piece of documentation. Why not take a look at the servers which host our different services? Right now, Weyard serves this Wiki!
If you're curious, please take a look at the oncoming tasks which lists some of the future improvements to the project or some of the smaller issues I've encountered.
Thank you for your support!