Zebeth
Zebeth (zebeth.sylphe.fr) is chronologically the third server deployed for the Sylphe Project. It is hosted by OVH like Weyard. With its 2 TB HDD, it is mainly used for data-heavy services such as the backups (shared with Neudaiz) as well as network-heavy services such as the torrent server in order not to interfere with the gaming experience of users.
Technical information
Chassis:

Custom Kimsufi chassis based on the

D2550MUD2

motherboard

RAM: 4GB DDR3 (2 * 2GB @ 1066MHz)

Disk: 2TB @ 7200RPM (Hitachi HUS724020ALA640)
Software

Base
OS: Debian 8 (Jessie) x64

Kernel: Debian's standard Linux 3.16
Services
Origin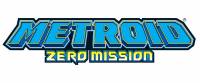 Zebeth (sic) is the planet on which the events of Metroid, Metroid: Zero Mission and Super Metroid take place. This name was chosen as Baku deeply likes the Metroid series. Regions of planet Zebeth are used as subdomains. Right now (Jan. 2016), Brinstar is the only used subdomain.